Specialized in Graphic, Multimedia, Web Development and Digital Advertising
We offer innovative solutions to businesses with the aim of improving efficiency, increasing productivity, and to save cost.
GRAPHIC & MULTIMEDIA
SCS provide a full graphic design service to help you communicate your message using colour, style, typography, illustration and creative ideas
SCS provide web design, domain , hosting, server co-location, maintenance and cloud solution to promote business and an effective tool to improve communications
System Integrator
We carry a wide range of software for all Operating Systems, Applications, Databases, Tools and Utilities including support. maintenance and outsource
We help brands design, develop, and launch great products
We are a group of Professional IT Expert based in Kuala Lumpur. We help our clients solve their business challenges through digital transformation We provide a broad set of services to assist clients in obtaining the best web and applications services. We can help you develop highly optimized and scalable project that offer the most incredible user experience across all mobile devices and different browsers, whether you're building a brand new product or updating an existing one with current features and functions.

We design and build the most sophisticated and feature-rich products using the most up-to-date quality standards, existing business strategies, and unique approaches, all while using an agile development strategy.
PLANNING
Client Requirements, Analysis, Collect Data.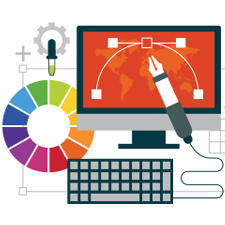 DESIGN
Wireframe layout, Prototype Design, Design Sign-Off
DEVELOP
Coding, Layout Main Section, Clients Feedback
DEPLOY
Design Quality, Testing, Approval.
If you have any enquiries about our products and services, please let us know so we may assist you. We also value any feedback that you may have about your experience with SHAHRILCS or ways that we can improve our service to you.